It Begins with a Spark
The Statue of Liberty is one of the most famous sculptures ever registered for copyright. Its fame preceded its completion, and it continues to inspire new works. Yet, the Statue of Liberty is not just a creative work; it is a promise of freedom and inclusion.
Copyright reflects that promise by protecting a broad range of creative expressions and giving creators from all backgrounds an incentive to tell their stories and an opportunity to inspire others with their experience. It simply requires a spark of creativity.
Learn More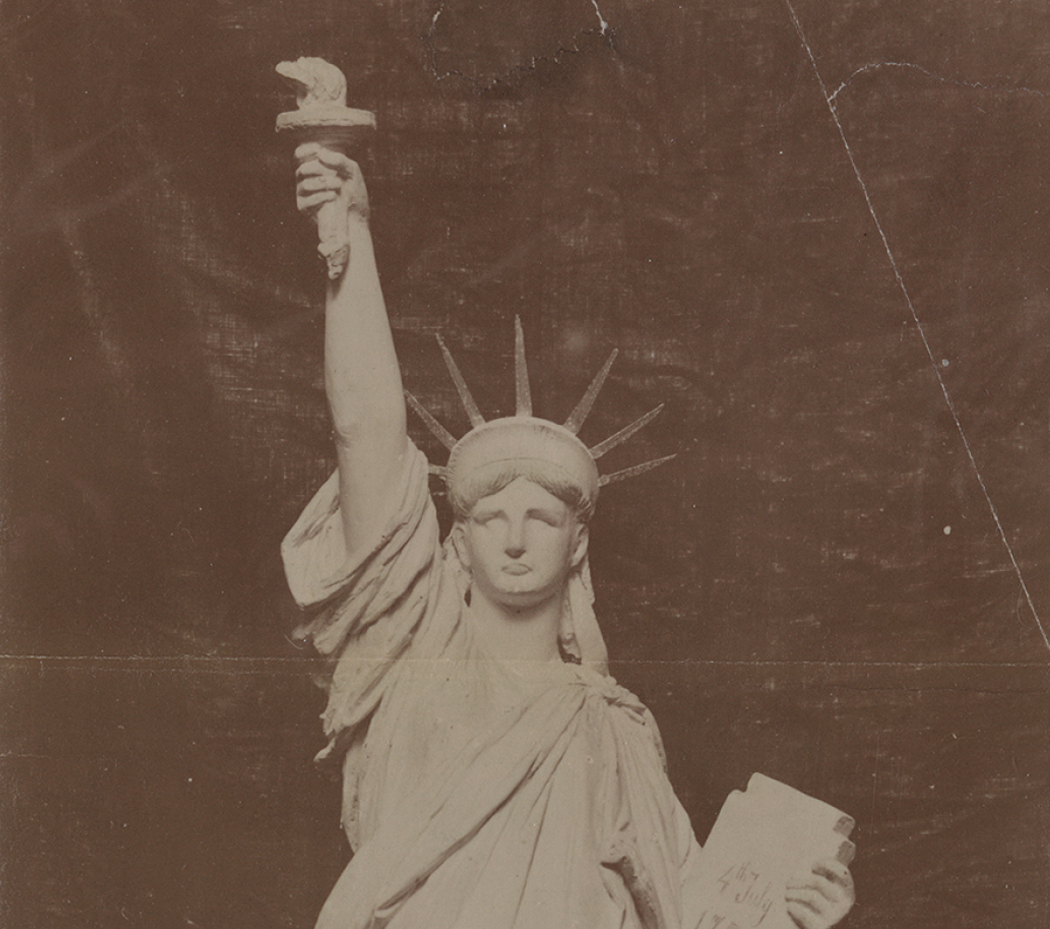 Frédéric Auguste Bartholdi. Statue of American Independence, 1976. Prints and Photographs Division, Library of Congress
The Statue of Liberty
French sculptor Frédéric Auguste Bartholdi registered the Statue of American Independence on August 31, 1876. With his application, Bartholdi submitted two images: a photo of the model for the statue and an illustration of the statue on its pedestal against the New York skyline.
Starting in the decade before the statue's assembly in New York Harbor in 1886, newspapers, magazines, and advertisements popularized its image, and memorabilia flourished. Now, the Statue of Liberty is in the public domain, meaning creators are free to use it in their works.
Learn More
Related Exhibit Artifacts
Advertisement for Low's Jersey Lily for the handkerchief. Root and Tinker, 1883. Color lithograph. Prints and Photographs Division, Library of Congress
Frédéric Auguste Bartholdi. Bird's-eye panoramic view of Statue of Liberty, 1876. Print. Prints and Photographs Division, Library of Congress
Emma Lazarus. The Poems of Emma Lazarus, Volume 1. Boston: Houghton Mifflin, 1888. Rare Book and Special Collections Division, Library of Congress