Annual Reports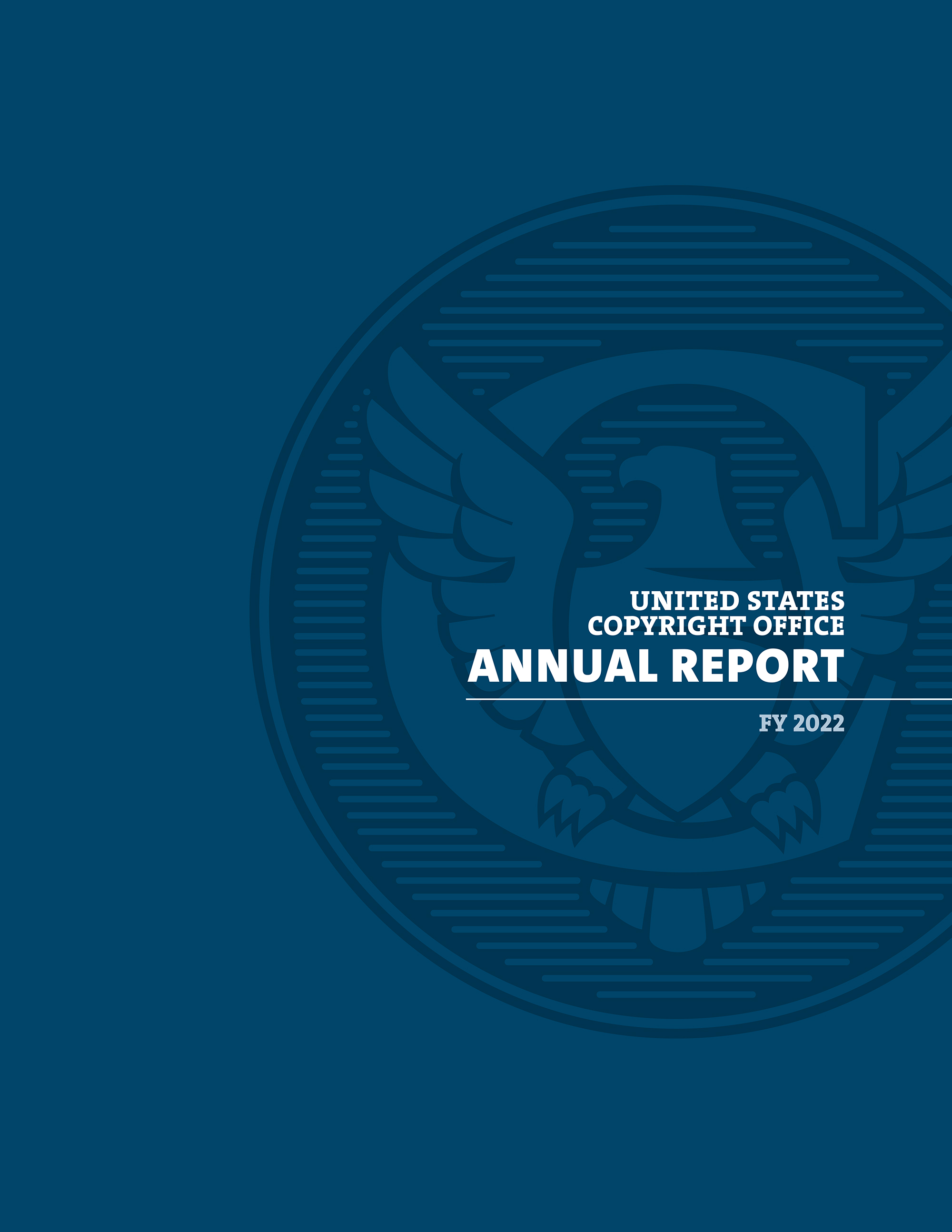 Current Annual Report
The Copyright Office's most recent annual report, detailing Office activities in FY 2022 (October 1, 2021, to September 30, 2022), is available here.
Download FY 2022 Report
---
Past Annual Reports
The Copyright Office has issued standalone annual reports since 1911. Before that time, the Library of Congress' annual reports incorporated the entirety of the Office's annual reports. Additionally, the Library of Congress' annual reports from 1866-1869 (prior to the Office's founding) included the number of copies of copyrightable works that the Library received pursuant to then-current law. To access any of these annual reports, please select one of the options below.
For more information on the Office's history, please see our history page. For more recent Library of Congress annual reports (which continue to include certain Copyright Office information), please see the Library's annual report page.