Copyright Law of the United States (Title 17)

and Related Laws Contained in Title 17 of the United States Code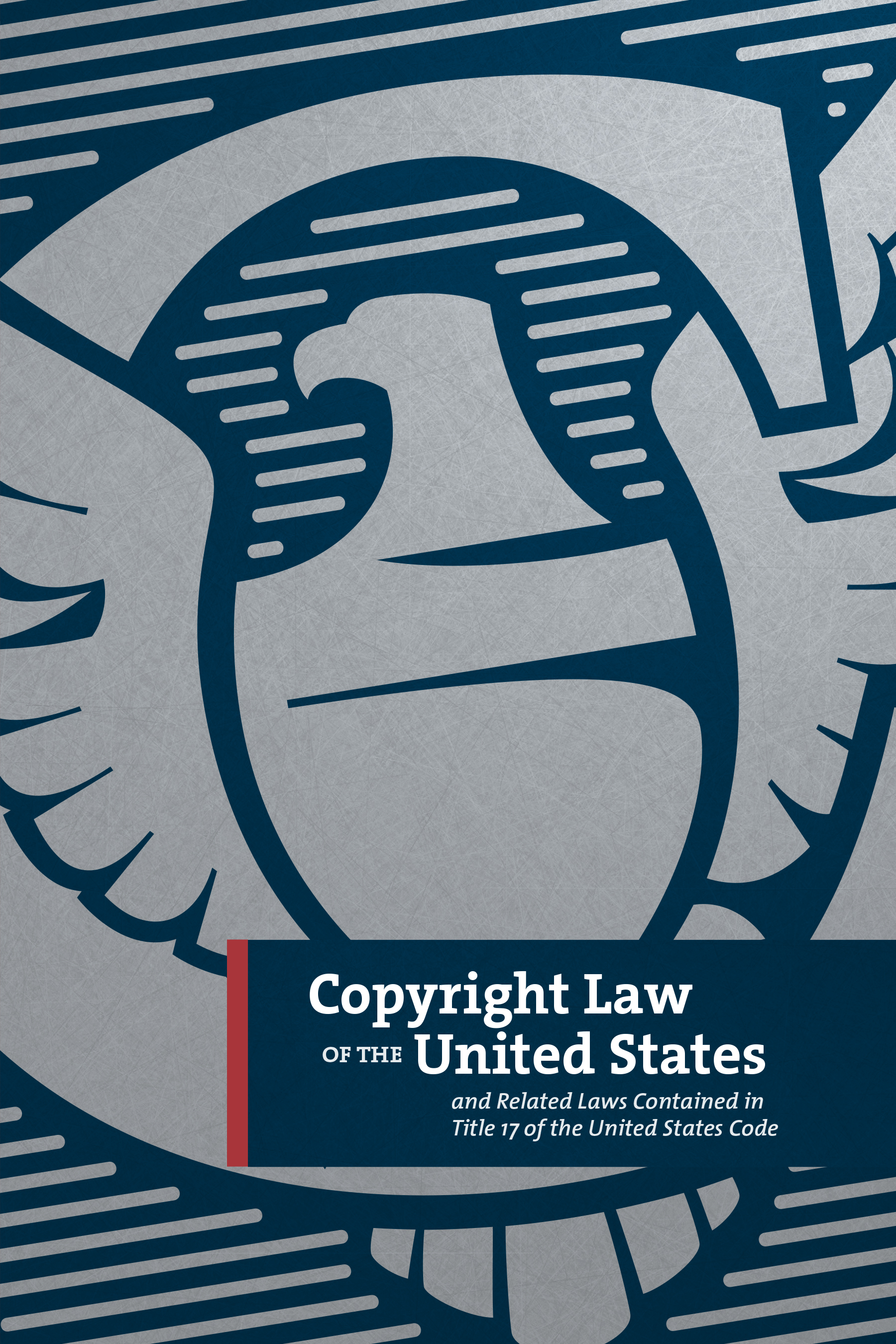 This publication contains the text of Title 17 of the United States Code, including all amendments enacted by Congress through December 23, 2022. It includes the Copyright Act of 1976 and all subsequent amendments to copyright law; the Semiconductor Chip Protection Act of 1984, as amended; and the Vessel Hull Design Protection Act, as amended. The Copyright Office is responsible for registering intellectual property claims under all three.
The United States copyright law is contained in chapters 1 through 8 and 10 through 12 of Title 17 of the United States Code. The Copyright Act of 1976, which provides the basic framework for the current copyright law, was enacted on October 19, 1976, as Pub. L. No. 94-553, 90 Stat. 2541. The 1976 Act was a comprehensive revision of the copyright law in Title 17. Listed below in chronological order of their enactment are the Copyright Act of 1976 and subsequent amendments to Title 17.
This edition adds two pieces of copyright legislation enacted since the last printed edition of the circular in May 2021: the Artistic Recognition for Talented Students Act, signed into law in October 2022, and the James M. Inhofe National Defense Authorization Act for Fiscal Year 2023, signed into law in December 2022.
U.S. Copyright Law, December 2022 [size 5 MB]
---
Preface
Chapters
Title 17 of the United States Code
Chapter 1:

Chapter 2:

Chapter 3:

Chapter 4:

Chapter 5:

Chapter 6:

Chapter 7:

Chapter 8:

Chapter 9:

Chapter 10:

Chapter 11:

Chapter 12:

Chapter 13:

Chapter 14:

Chapter 15:
Appendices
Transitional and Related Statutory Provisions
Appendix A:

Appendix B:

Appendix C:

Appendix D:

Appendix E:

Appendix F:

Appendix G:

Appendix H:

Appendix I:

Appendix J:

Appendix K:

Appendix L:

Appendix M:
Related United States Code Provisions
Appendix N:

Appendix O:

Appendix P:
Related International Provisions