ARTS Act Competition Winners
Please Note:
Please be aware that when you register your claim to copyright in a work with the U.S. Copyright Office, you are making a public record. All the information you provide on your copyright registration is available to the public and will be available on the internet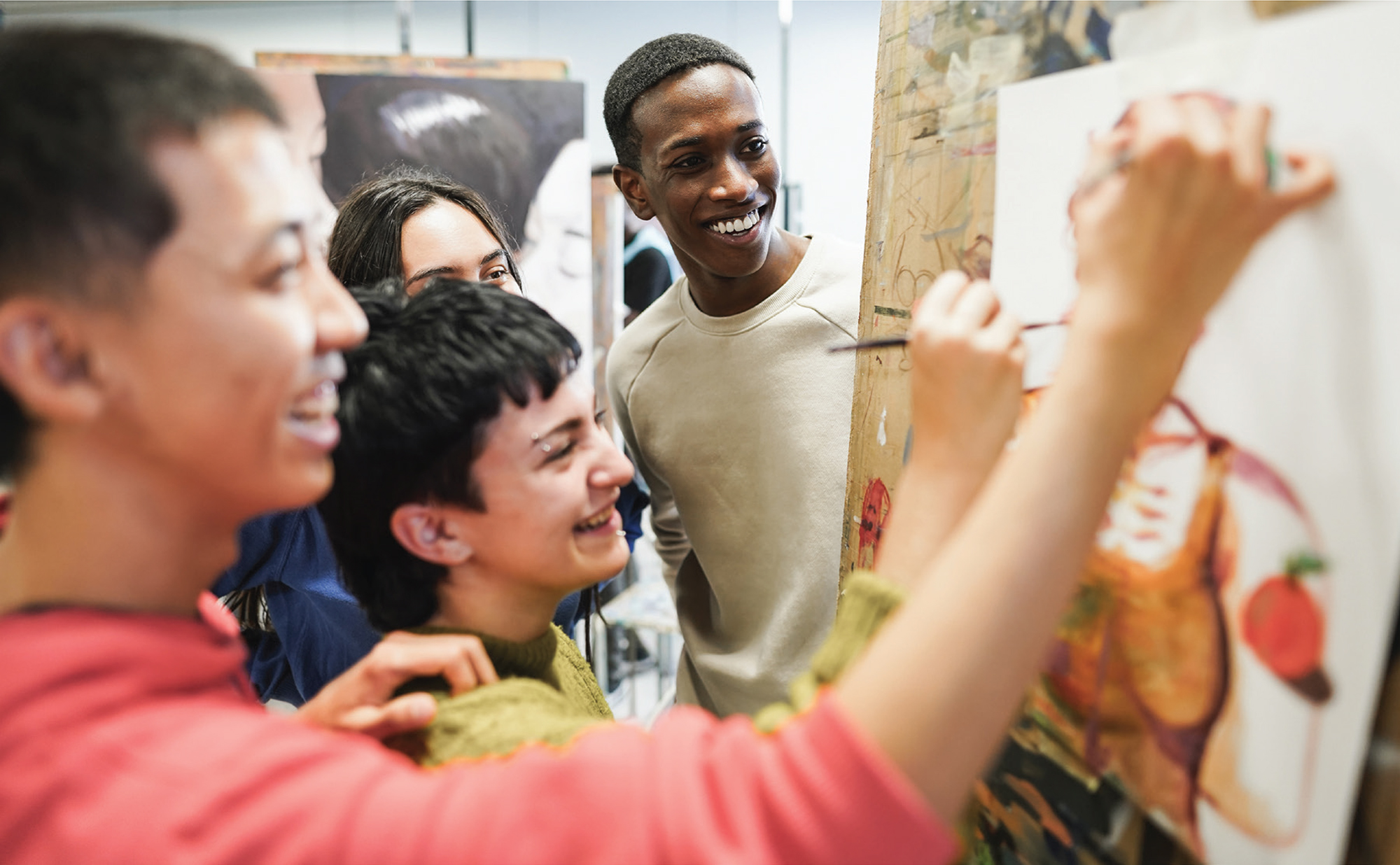 The Artistic Recognition for Talented Students Act (the ARTS Act) directs the U.S. Copyright Office to waive copyright registration application fees for winners of the Congressional Art Competition and the Congressional App Challenge. Sponsored and led by the House of Representatives, these competitions encourage students to engage in the visual arts and coding.
To claim your ARTS Act Fee Waiver and to submit the registration application for your winning work, please see the instructions below.
Submitting Your Application
To submit your registration application, please include the following and mail your package to the address below:
Important Note:
Please submit one ARTS Act Declaration with your application. If your work was co-authored by two or more people, there is no need to submit a declaration form for each author.
2. Basic Registration Application
Congressional Art Competition Winners: Submit Visual Form VA for your Visual Arts Works
Congressional App Challenge Winners: Submit Literary Form TX for Literary Works
Important Notes:
Please use the paper forms to claim the ARTS Act Fee Waiver. The Office will not process your ARTS Act Fee Waiver if you submit an online application.
When using the paper forms, please disregard space 7(a) and any information referring to payment and mail the forms to the address below
If your work was co-authored by two or more people, please name all of those individuals on the application as both co-authors and co-claimants. If you need more space, please use Form CON in conjunction with your application form. You are also encouraged to provide a mailing address for each co-claimant to receive separate registration certificates.
3. Deposit Copy:
Submit a complete printed copy of the work you seek to register, preferably in color.
Important Note:
Congressional App Challenge winners should submit the first twenty-five and last twenty-five pages of source code for the app. If the source code does not have a precise beginning, middle, or end, submit fifty pages that reasonably represent the first and last portions of the code. If the entire source code for the app comprises fewer than fifty pages, submit the entire code. And be sure to submit the portion of the source code that contains the copyright notice (if any) for the app.
Mailing Address:
Copyright Office
Materials Control and Analysis Division
PO Box 71380
Washington, DC 20024-1380
Once received, your application will be examined and processed according to our current processing times. If the Office needs more information, a staff member will contact you by email or by telephone. Be sure to provide your correct email address and current telephone number in your application. The Office sends most of its correspondence by email from the address [email protected]. Check all your folders, including any spam or junk folders, for messages from this address.
If the Office registers your work, you will receive a certificate of registration in the mail. If the Office determines that the work cannot be registered, you will receive a letter explaining why your claim has been refused.
Ready for more information?
For more general information on copyright law, please see our Learning Engine video series. You can learn about registering your copyright claims on our Engage Your Creativity Page. If you want more detailed information on copyright law, we invite you to read our circulars or FAQs. For a more advanced guide, please see our Compendium of U.S. Copyright Office Practices, Third Edition. The Compendium is the Office's administrative manual relating to the Copyright Act and our regulations and practices. It provides instruction to agency staff regarding their statutory duties and provides expert guidance to copyright applicants, practitioners, scholars, the courts, and members of the general public regarding institutional practices and related principles of law.
We're here to help!
The Copyright Office website, copyright.gov, is the definitive source of copyright information. If you need additional assistance, the Public Information Office is available to help. You can contact us online, call at (202) 707-3000 or 1-877-476-0778 (toll free), or visit the Office in Washington, DC, in the Library of Congress Madison Building. Staff is available Monday through Friday, 8:30 a.m. to 5:00 p.m. eastern time, except federal holidays. Want to learn more about the Copyright Office and what we do? Visit our overview page, where you can discover how we have been helping the public since 1870.
Related Resources
Click below to access the system.