Academic Partnerships
---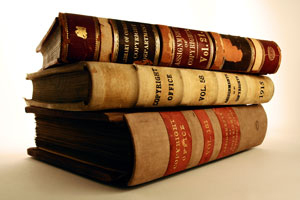 The Copyright Office collaborates with law professors and law students on specific copyright-related research and writing projects that serve existing needs of the Office. Such projects, which may involve a small group of students, are carefully selected and structured and are typically undertaken or supervised by a faculty member working in conjunction with the Office.
For example, in the 2013-14 academic year, Stanford Law School students working under the guidance of Professors Paul Goldstein and Luciana Herman studied issues relating to the Office's recordation function and produced a highly informative report concerning how that function might be transformed in the future. The report served as the basis of written proposals submitted by the Stanford team as part of the Office's
public proceeding to consider the reengineering of its recordation system
, as well as a student representative's participation in a related hearing conducted by the Office. The Stanford students' written submission is available at
http://copyright.gov/docs/recordation/comments/79fr2696/Stanford_Law_School.pdf
.
For the 2014-15 academic year, the Office is pleased to continue its partnership with Stanford Law School, focusing on a new project to assemble information concerning marketplace resources for the licensing of photographs and the data standards relied upon by copyright owners and licensees to engage in such transactions. Partnerships with other law schools are in development.

Law school faculty who are experienced in copyright law and interested in pursuing such a project should contact the Copyright Office at LawProgramInfo@loc.gov or 202-707-8350 to obtain further information.